ayaayecaptainshook asked: Spielt ihr nochmal in Bremen? Das wäre ein Traum <3
strange-new-world asked: Ich waer ja mal stark dafuer, dass ihr euch in Australien blicken lasst :D ♥
Redbox Festival Dingolfing - 11.05.2013
The beautiful thing about this little festival in Bavaria was the venue - huge ice skating rink with an enormous red square in the middle of it. Inside the square it resembled a scene from a high-school ball where you would slow-dance with your sweetheart. Chinese lanterns hung from the rafters, and the red curtains glowed from the outside, casting a nostalgic light upon the faces of the crowd....
selfloverr asked: why don't you come to Poland? guys we love You here! <3
onlybirdsflyhigh asked: leipzig war fabelhaft!und ihre stimme war ein traum *-* ihr hättet gerne doppelt so lange spielen können ♥
Elipamanoke Leipzig - 10.05.2013
Finally back on tour. 6 months was a LONG time. Contrary to what some of you might think, this time was not spent sipping champagne in limousines or on golden coastlines around the planet (illegal downloads saw to that) - we spent our time working day and night in cellars, sheds, planes, trains, backseat of cars, studios, bedrooms, mills, hotel rooms and rehearsal spaces, writing new songs for...
lebenzumbeat asked: Seid ihr irgendwann in Hamburg oder in der Nähe? Ihr wurdet bereits fürs Dockville vorgeschlagen! :)
moreblitzthanritz asked: kommt wieder nach heidelberg, jungs! xx
randgebiet asked: Ich liiiiebe eure Musik sooo♥♥♥ Ihr müsst nach dortmund kommen!!!!!!!!!!!!!!!!!!!!!!!!!!♥♥♥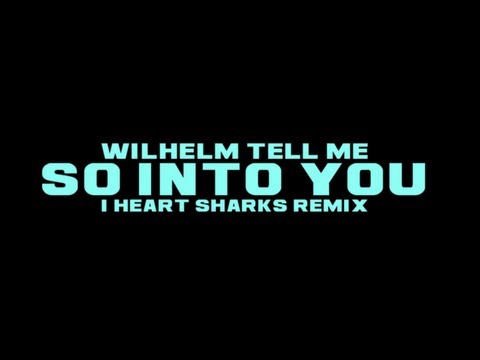 followmebackintothesun asked: Monterrey, Mexico.... someday maybe? :)
deadsouls asked: ihr seid jetzt seit etwas über einem jahr meine lieblingsband, bleibt weiterhin so super! ♥
mintduck asked: Is Pierre Bee from England ?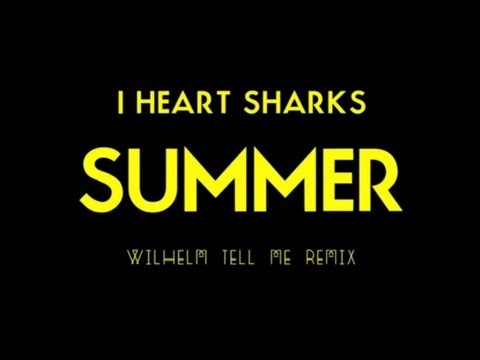 flokosworld asked: come to athens, greece pleaase :'(
humbuginmyhead asked: Is there a chance that you might come to London in 2013? <3
Musikbunker Aachen - 02.12.12
This was our last concert of the year and the last before we go into several different studios to record our next album. What a way to end it. Thank you to all who came and made this night special. The video is below.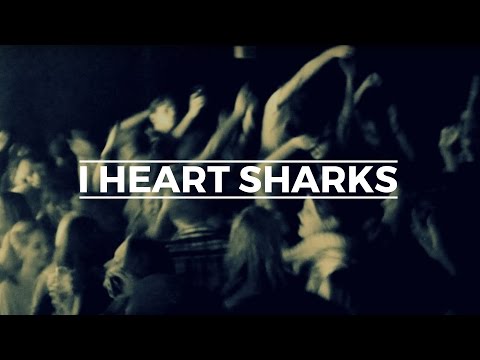 L'International Paris (France) - 01.12.12
Paris. It makes Berlin look a little bit like an underdressed boy at a jacket and tie event. We had a few hours to wander around and pretend to be French for a while. We ate crepes and took the Metro, we wore hats and dressed like Belmondo, we feasted on pain au chocolat and drank coffee in the shadow of the Louvre. L'International is a charming little bar in the Oberkampf area of Paris. It...
iBoat Bordeaux (France) - 30.11.12
How is it we always end up playing on boats? Ok, this boat was different from the rest. It was a french boat, meaning everything about it was beautiful, including everyone aboard. The iBoat was anchored just across from an enormous U-Boat bunker built by the Nazis in WWII, so huge that no-one could ever be bothered to demolish it, and now there's a museum inside it. It looks insane. The...
La Dynamo Toulouse (France) - 29.12.12
Alors, the next day we were in La Dynamo in Toulouse, our first concert in France for the tour. We met possibly the nicest club owner we have ever encountered, who brought us dinner specially cooked for us by his own mother, and who also later cracked open a few bottles of champagne to celebrate the occasion with us. Play La Dynamo, if only just to meet him. After promising to give the other...
Day Off in Avignon - 28.11.12
On our day off between concerts, we like to fit in a bit of culture to counter the brainlessness of sitting in a van for hours every day. This time we decided to stay for Avignon for a night, where everything, including back-alleys and public toilets, is beautiful and made of stone or gold. The place is fantastique and tres medieval. We feasted on oysters and mussels and mousse au chocolat and...
Hafenkneipe Zurich (Switzerland) - 27.11.2012
Our first time in Zurich. And we loved it. We played in a charming venue called Hafenkneipe - the second sold-out show on the tour - and it was amazing. Is everyone beautiful in Switzerland? Why do we always love it here? Swiss shark stamp.
Häll Heidelberg - 26.11.2012
The first concert in three weeks. We were already getting withdrawal symptoms. All having worried thoughts about the couple of months between concerts we'll have whilst recording the album. Oh gosh, oh gosh. The first show of a tour is always a little shaky, especially if you want to try something new. Something always goes wrong, because that's what live music is. But when the crowd...
dumbledoro asked: mega auftritt in heidelberg! wir sind fast drei stunden gefahren um euch zu sehen und es hat sich auf jeden fall gelohnt! :)
randgebiet asked: Thanks for the amazing support in Dortmund*__* I think you have a few more fans now:))
madddiep asked: Coming to the States anytime in the future? xx
moreblitzthanritz asked: Did a bit of a fangirl-dance when I heard you're playing in Heidelberg as I missed your last gig here and I didn't actually expect you to come here ever again. Thank you so much for that! My brother told me that Häll is an amazing venue as he played there a few times .. Only thing I'm still looking for is a shark hat to dress up for the occasion. It's gonna be sharktastic....
zeitpunktnull asked: I fell in love with you in Dortmund!
unser-oxycontin asked: you guys were great last friday, fell in love with you last summer at olgas rock. the moustache looks so good on pierre <3
Westfalenhalle 1 Dortmund (KRAFTKLUB Support) -...
It's really weird, we had a dream last night that we played to 9,500 people in the Westfalenhalle in Dortmund. It all felt so real. Wait… It is incredibly daunting to walk into somewhere as huge as the Westfalenhalle and think that in a few hours the population of a small town would be listening to all of your music/errors. AND SEEING YOUR MOUSTACHE - as it is Movember, remember? So,...
Nürnberg Pop Festival... in Nürnberg - 27.10.2012
We awoke to sunshine and bitter cold, and drove through snow and winter to arrive in Nürnberg, which was also strangely sunny. We've always wanted to play in the Festsaal upstairs in the Zentralcafe, cause we love the stage, don't we? We always had to play downstairs in the K4 and always found it a little too intimate. With TEAM ME and AUSTROFRED (mad Austrian bloke dressed as Freddie...
Werkstatt Cologne - 26.10.2012
You never let us down, Cologne, never. Even on a horrible, depressing, rainy day like today. It was freezing cold when we arrived, but slowly the club filled with people, including a lovely band called SATELLITE STORIES, Finland's only band who aren't goths/death metal* * No idea if that's true. Sorry. It only took a few chords and everyone was pretending it was summer. Even a...
sommer-dieb asked: You were a great support on friday ♥
imnotyoursteppinstone asked: <3 <3 <3
Popcentrum Tilburg (Netherlands) - 21.10.2012
Today we played next door to a HUGE metal festival. We arrived an were immediately surrounded by men with massive beards and sweaty pits. After soundcheck we thought we might check what was going on, and in the room next door we found a few thousand screaming Dutch men moshing to a band resembling the cast of a Lord of the Rings movie. The sweet sound of a bagpipe and wooden flutes over epic...
Paradiso Amsterdam (Netherlands) - 20.10.2012
Never been to Amsterdam before. Possibly one of the prettiest cities we've ever had the joy of visiting. Canals, cafes and other things. We played in the basement of an old church called Paradiso, which is apparently very famous since the Rolling Stones performed there a while back. The room was packed and everyone was really tall.  Later we feasted on cake and headed to our hotel, which...
Glanz & Gloria Osnabrück - 19.10.2012
This weekend we were to return to Holland for the first time since January. We made a stop at Osnabrück on the way. I know I'm repeating myself, but it's so much fun to be playing club shows again. You can't beat the energy created in a small and enclosed space. Mad people. People mad enough to come from Hamburg, Dortmund and Bremen to see us.  See you next year :)
vijik asked: euer Auftritt in der Werkstatt war unglaublich! ich hatte lang nicht mehr so viel Spaß auf einem Konzert. (:
ateenheart asked: Hallo :) Wird es in Dortmund nach dem Konzert Poster von euch zu erstehen geben?
mahaso19 asked: You're so great! :) Saw you in Lingen, this was soo amazing, though the crowd wasn't that big. Go on! Well, one question: where can i find the lyrics to 'Golden Gate'? :)
Lyrics - Golden Gate
Weltecho Chemnitz - 13.10.2012
The trip continued back up towards Germany, 700 kilometres of Autobahn to Chemnitz. We ate lots of fruit and decided we would try living an entire day on only Pomelo. Pomelo is a fruit somewhere between Grapefruit and Orange and Magic. It looks like a balloon and you can buy it in most supermarkets. We recommend it to anyone. The show was one of our favourite concerts EVER. The energy in the room...
k-karlton asked: Hier in Mailand lief heute als ich shoppen war 'Monogamy' - es wird also Zeit, dass ihr hier spielt! x
Arena (Electronic Beats Festival) Vienna (Austria)...
Possibly one of our proudest line-ups so far, and most exciting of all was that we got to return to Vienna. Museums, retro cafes and a 1000 kilometre drive all made up for a very lovely crescendo on stage, where we were given the privilege of opening for James Blake. The hotel bar was also very nice, and we were treated to some wonderful anecdotes from the bartender, none of which we understood. ...
Helgas Stadtpalast Rostock - 02.10.2012
Probably our first show on a Tuesday. Maybe that's wrong information. Don't check. The next day was a Bank Holiday in Germany, symbolising the "new" unity between the East and West. Rostock used to be in East Germany and by the seaside, where people back then used to go to the beach naked as part of the FKK movement (Frei Körper Kultur), which unfortunately exists to this...
celebrationofinsanity asked: Damn. I used to listen to you for a very long time.. and now i just realised you were more and more famous, and you're playing in my little town (Toulouse) just for the night before my birthday, isn't that a sign? ;) Love what you do guys, i hope to be there the 29 november :)
frechlon asked: Is there any chance to see you guys in Dortmund next year or anytime? Your music is amazing ♥